Client Portal
Understand Your Clients' File Sending Experience
Apr 23, 2020, updated Jun 16, 2020
Receiving your invitation
Once you've invited your clients to securely share files, they will receive an email invitation: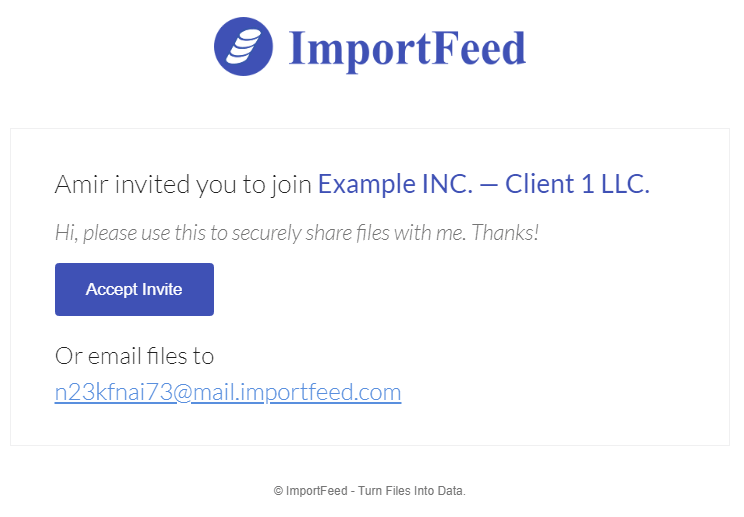 Your clients can securely send files using their preferred method:
A dedicated email address to send files to
Their personal Client Portal
A dedicated email address
Using their dedicated email address, your clients can
Foward emails with attachments
Share files from iOS and Android
Automatically forward recurring documents
Only clients you've invited can send files via their dedicated email addresses.
A personal Client Portal
After choosing to accept your invitation, your clients set a secure password and are sent directly to their personal dashboard: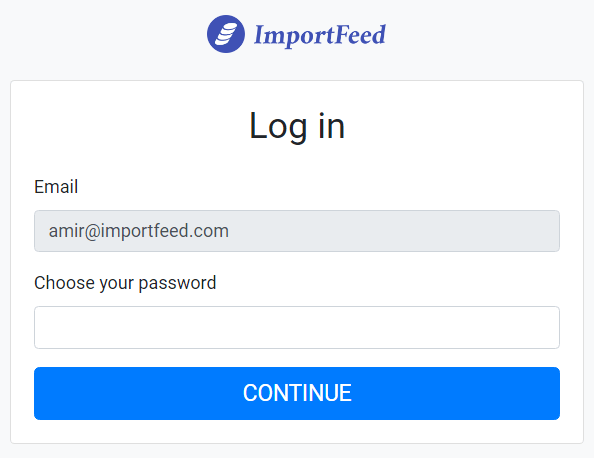 With a few clicks, your clients use their dashboard to:
Quickly upload files
Access their uploaded files
Get your status updates
Add information about their files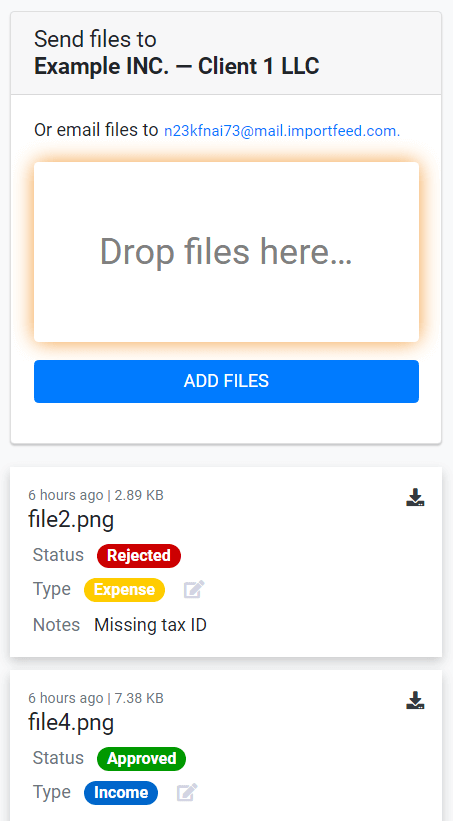 Settings
Using their settings menu, clients can
Change their display language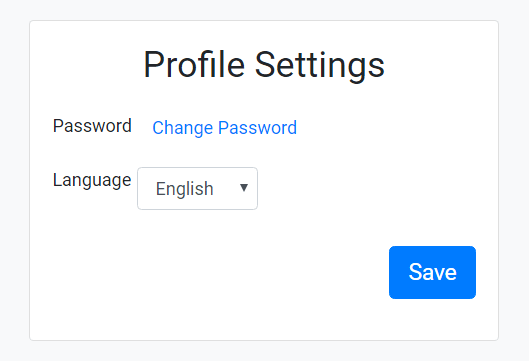 Customize your clients' experience
Learn how to exchange information with your clients using Fields.
---
About ImportFeed
ImportFeed makes it easy and safe to receive and process files online. List your sources and receive files right away.
Join ImportFeed today to set up a reliable incoming pipeline and reduce integration effort.
---