Your customers can securely send files using any method they prefer:
Using a dedicated email address, customers can send emails with attachments or links, or forward emails they've received.
In their personal Customer Portal, customers can can upload, access, and add extra information about their files.
Create a source
Click the + button to add a new source.

Add your customers' information
The name of their organization.
The name and optionally email address and/or phone number whoever will be sending files on behalf of that organization.
(You'll be able to modify this later.)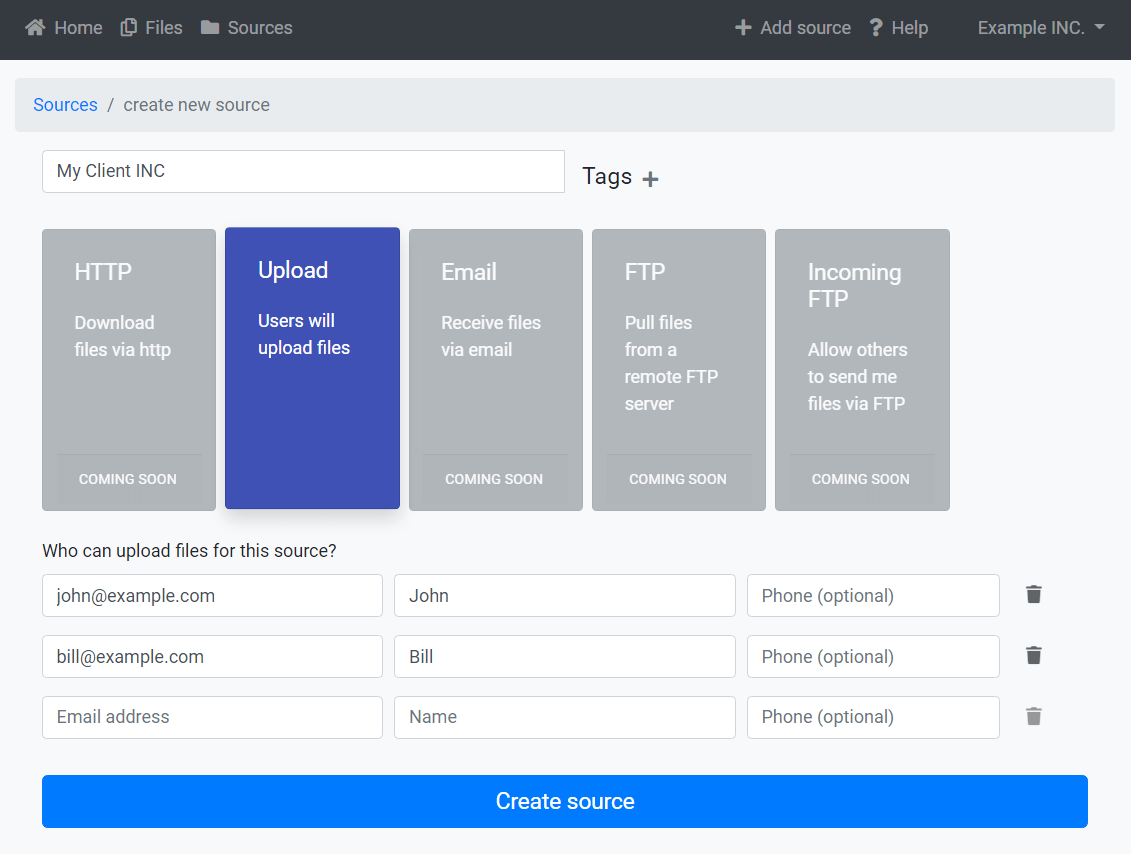 Send invitations
Add a personal note, and send out the invitations.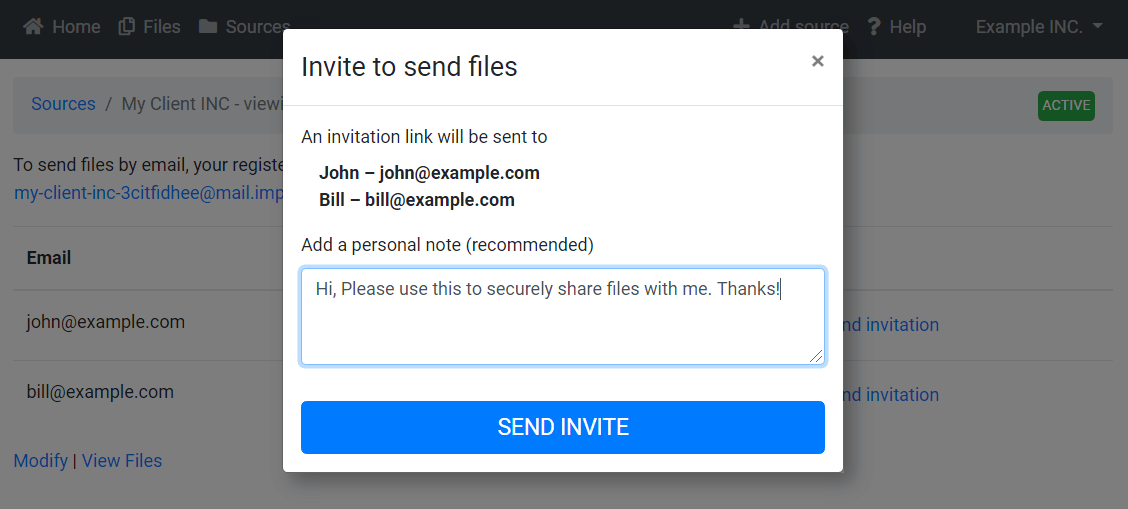 Track and modify
View contacts, and modify or resend invitations as necessary.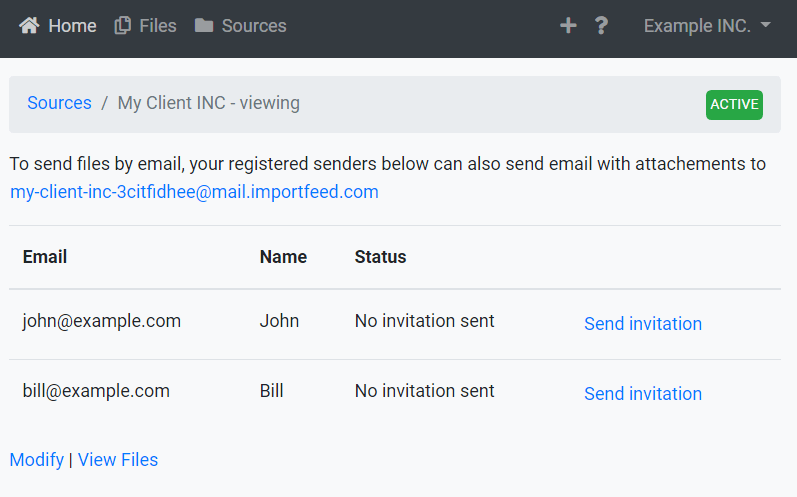 Understand your customers' file sending experience
Learn how customers send files using their Customer Portal.
---
Save time dealing with client documents
ImportFeed is a powerful document management and customer communications tool that can help your business get more done faster.
Try ImportFeed for free to reduce email communication and take control over your incoming documents.