Receive Files From Clients
How to Invite Your Clients to Securely Send Files
Apr 23, 2020, updated Jun 16, 2020
Your clients can securely send files using any method they prefer:
Using a dedicated email address, clients can send emails with attachments or links, or forward emails they've received.
In their personal Client Portal, clients can can upload, access, and add extra information about their files.
Create a source
Click the + button to add a new source.

Add your clients' information
The name of their organization.
The name and optionally email address and/or phone number whoever will be sending files on behalf of that organization.
(You'll be able to modify this later.)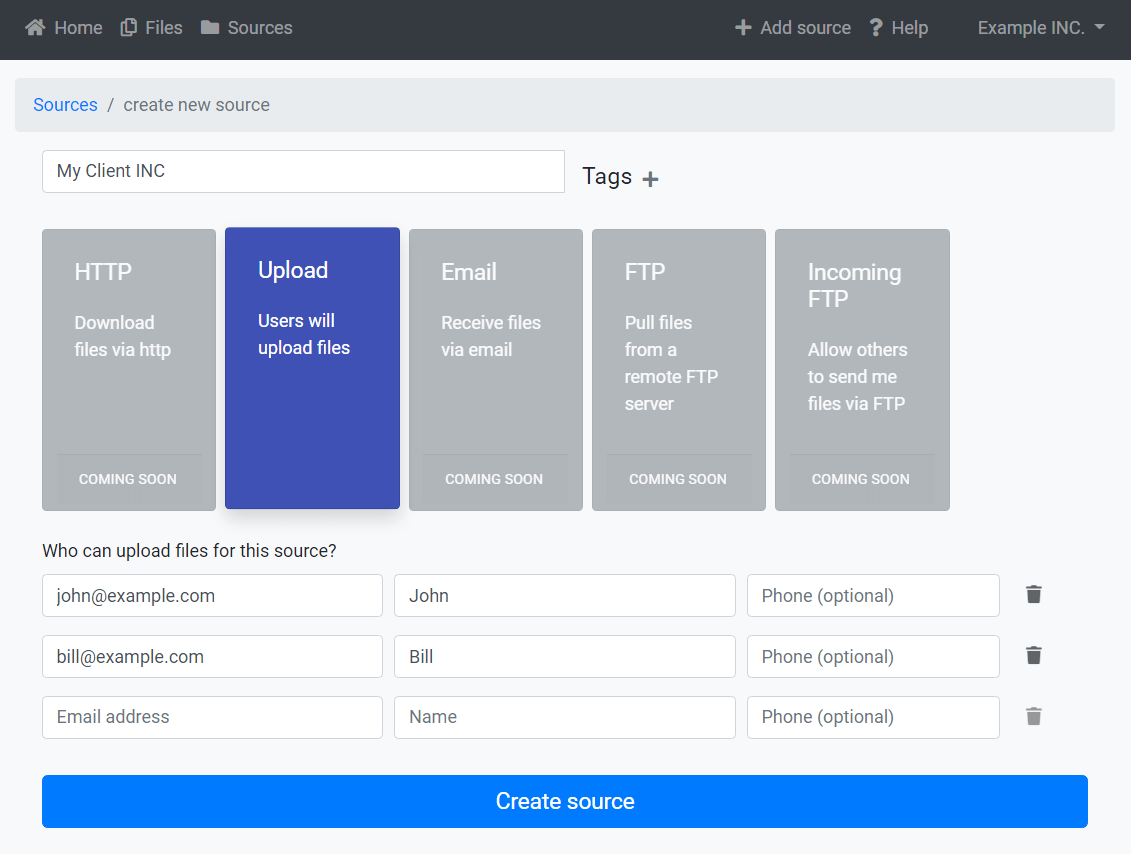 Send invitations
Add a personal note, and send out the invitations.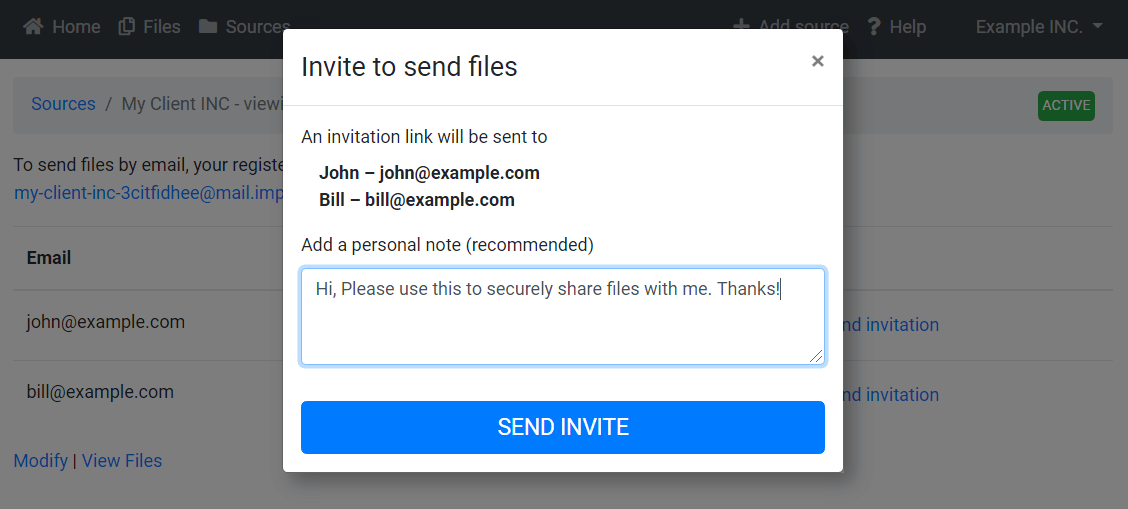 Track and modify
View contacts, and modify or resend invitations as necessary.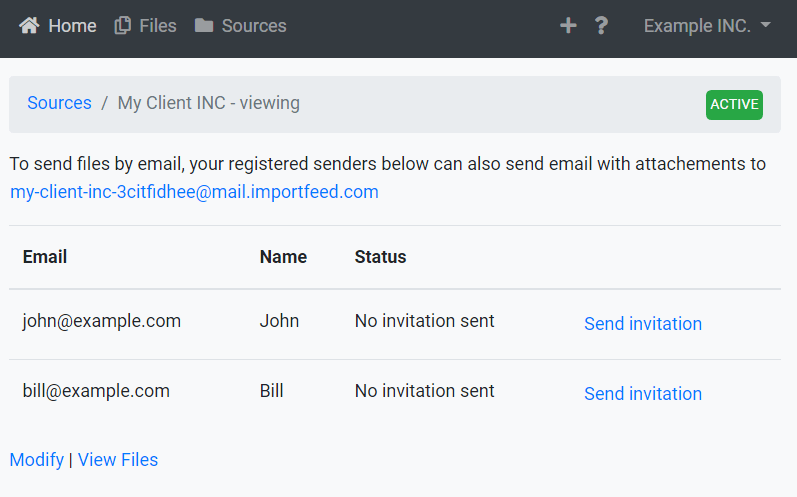 Understand your clients' file sending experience
Learn how clients send files using their Client Portal.
---
About ImportFeed
ImportFeed makes it easy and safe to receive and process files online. List your sources and receive files right away.
Join ImportFeed today to set up a reliable incoming pipeline and reduce integration effort.
---